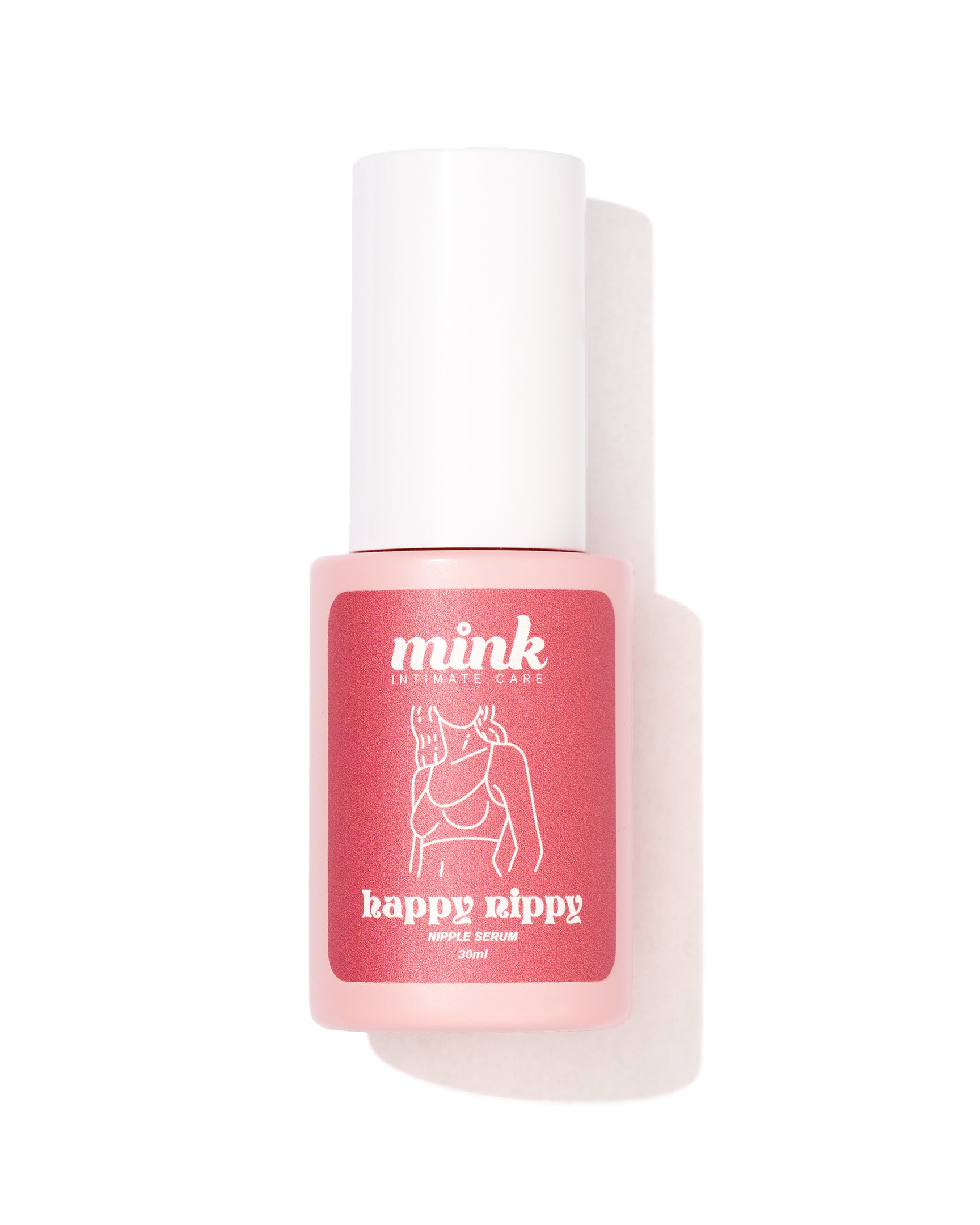 If nipples could smile, then this serum would be the reason why. Puff out that chest knowing that the power of pink is with you!

Helps brighten and moisturize nipples.

30ml

Patch test first. If no adverse reaction, gently apply onto nipples after wash. Use once a day.

- Use a small amount on the inside of your elbow or the underside of your jaw. Wait for 10-15 mins, and if no redness, itching, or stinging occurs, you can apply the product onto the entire area.

- Do not use on open wounds as the product may sting.

- If you encounter any kind of irritation, redness, and itchiness, stop immediately and consult your derma.

Deionized Water, Carbomer, Aloe Vera Callus Extract, Carica Papaya Fruit Extract, Hydrolyzed Elastin, Niacinamide, Snail Extract, Beta Arbutin, Glycerin, Glycolic Acid, Butyrospermum Parkii Butter (Shea Butter), Phenoxyethanol, Ascorbic Acid (Vitamin C), Tocopherol (Vitamin E), Allantoin